Sixth Form
At The Priory Witham Academy we pride ourselves on the maturity, responsibility and willingness of our students. With this in mind we endeavour to foster an atmosphere where students can develop their independence and advance their prospects for future life.
Over recent years The Priory Witham Sixth Form has built a reputation for being a particularly caring, trusting and friendly environment. We offer a wide range of vocational and traditional academic courses, all taught by experienced and specialist members of staff.
The Sixth Form Team is made up of: Head of Sixth Form, Pastoral Manager, Tutors and Pupil Support Assistants, all of whom are dedicated professionals, experienced in providing support when choosing University or College courses, planning careers and writing personal statements.
Both staff and students are justifiably proud of their dedicated Sixth Form area which includes a common room, study area, teaching facilities and Sixth Form garden which can be used for relaxation.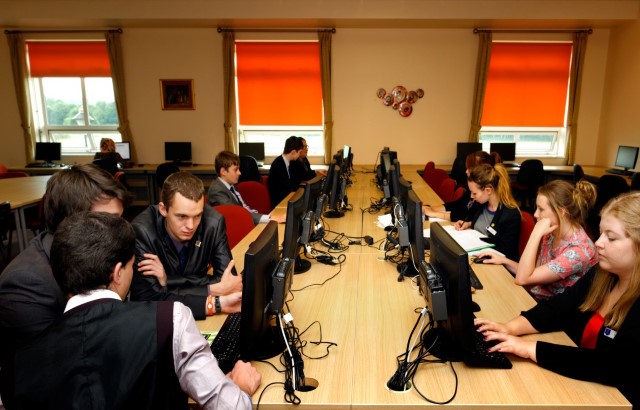 We are strongly committed to providing all students with the widest possible range of experiences. To achieve this we provide opportunities to support others in activities such as Paired Reading, Mentoring, Teaching Scheme, Prefects, Head Boy/Girl & Deputies and Academy Council Representatives.
We are keen to accommodate the ideas for extracurricular activities of any of our students and we give them every encouragement to organise and run these events. In the past students have organised paint balling, white water rafting, snowboarding, skiing, mountain biking, rock climbing, high ropes, fashion show, badminton club, cheese club, chess club, indoor rowing competition, and a table top sale.
Students are encouraged to gain as much relevant work experience as possible. We endeavour to support all students in finding appropriate work experience placements both within and outside of the Academy.
Students at The Priory Witham Sixth Form find a challenging, friendly and exhilarating atmosphere which equips all who study here with the qualifications and experiences necessary to take the next exciting steps on their path through life.