Internet Safety
E-Safety at The Priory Witham Academy
The internet can be a fantastic place for children where they can talk to friends, learn and have fun. However, just like in the real world it is important that we are taught how to act safely and responsibly. We have been looking at the guide below to help us stay safe.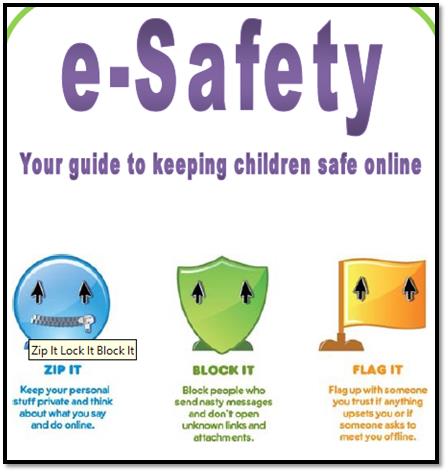 Here are some top tips to help your child stay safe online:
Talk to your child about what they're up to online.
Keep up-to-date with your child's development online.
Set boundaries in the online world just as you would in the real world.
Know what connects to the internet and how e.g. games consoles, mobile phones, music devices.
Keep all equipment that connects to the internet in a family space.
Use parental controls on devices that link to the internet, such as TVs and games consoles.
Watch e-safety films and cartoons with your child and talk about the issues raised.
Here are some resources for your child to help them stay safe.
Additional places for E-Safety information
Education against Hate - extremist and radicalisation