No Career Ideas
Not everyone finds it easy to know what they want to do with the rest of their lives. Even those that do have a firm idea may change their mind. The best career ideas are based on your own skills, qualities and interests. You can try a careers quiz to find out what types of jobs might suit you.
Sign up for an account and enjoy exploring what might be the perfect career for you.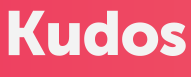 Why not try a 'Buzz' quiz, it's quick and simple and will reveal lots about the type of career that might suit you.