Primary children raise money for NSPCC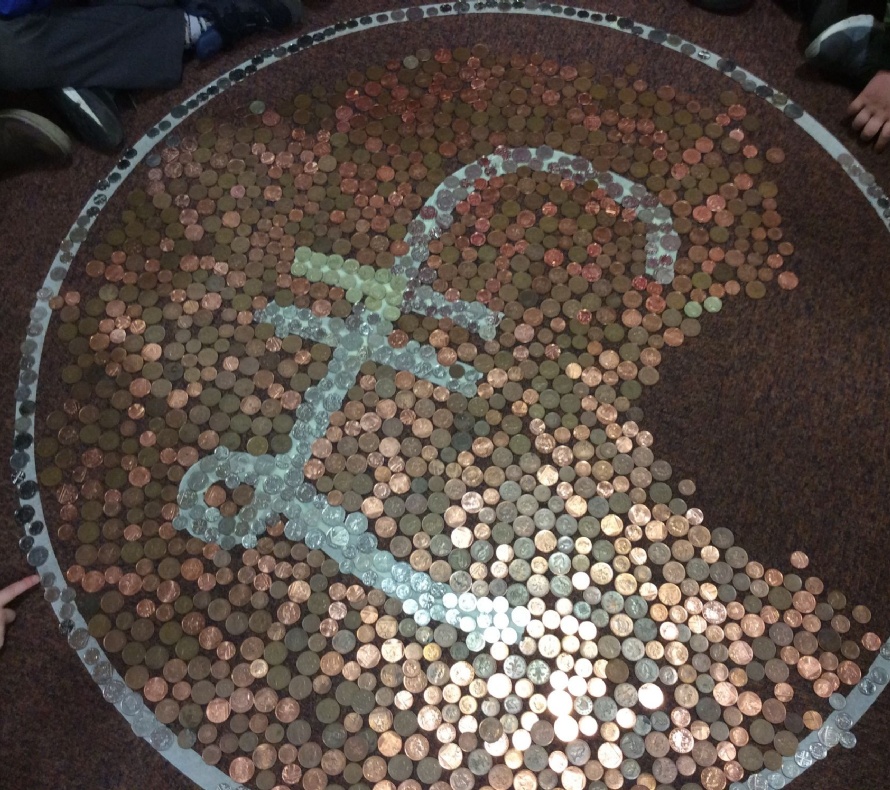 Maths taught in abundance as money pours in, write Lilly Robins, Caitlin Finch, Jodie Doughty and Joshua Mellars
The children of Priory Witham Academy raised money for the NSPCC today, as well gaining valuable maths and life skills.
An array of activities was carried out by years 1-6, with the focal point being a mosaic made up of coins donated by the children.
As part of NSPCC Number Day, Children also discussed the idea of having their own money and bank accounts.
In year 3 children learned how much things cost and added the price of lots of products together. According to Phoebe in 3AHO the day was "fun". She added: "I learned lots of things. Other people found it fun too."
Across the hallway in year 4, the children talked about money and how you put it in your bank account and how old you have to be to have an account.
According to one pupil, year 6 have had "a fantastic day". She added: "The teachers set up an outline of a giant pound sign. All day long the children were putting down pounds and pennies to form a humongous pound sine."
In lesson they learnt about different types of money and were they came from.
Year 1 pupils came down to look at the mosaic. Amelia told our reporter: "Some of the pennies are gold and some of them are silver. The silver ones go round the edge and they also go in the pound sign and the gold go in the middle."
In year 2, children talked about how important money was and what they can do to help others, while Year 5 spoke about different types of coins and read a story about a girl that spends all her money and a boy saves it in his bank.
Through the day, year 5 did currencies all around the world and what they were worth.
The money will be counted as soon as possible. Check back for an exact total.