Parents sit by and watch villainy in Year 4!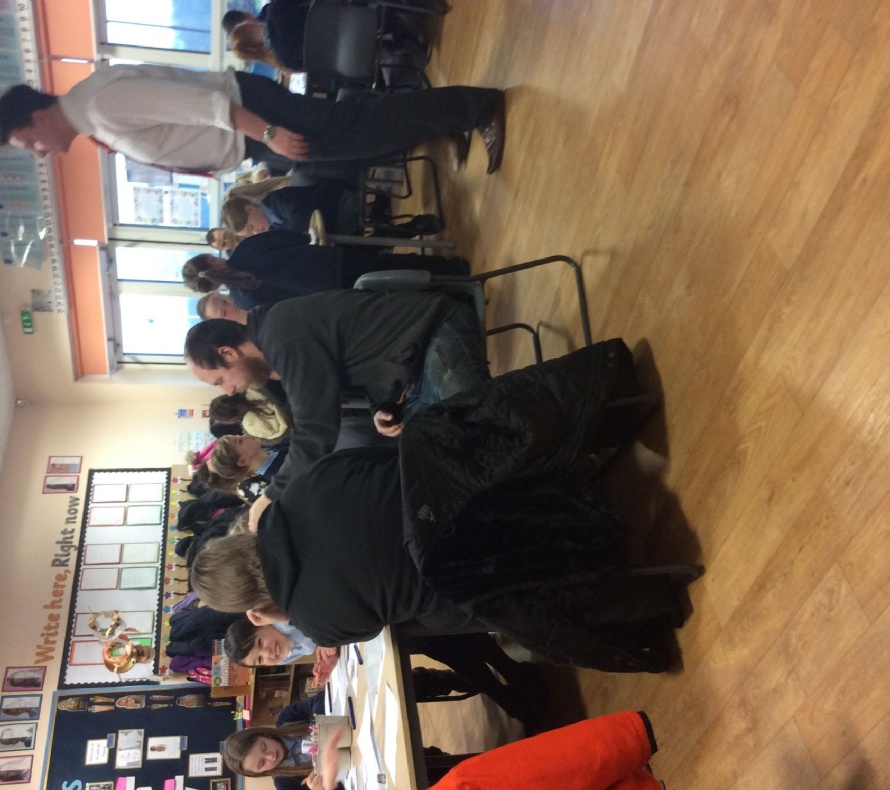 Egyptian villians created by children and their parents at open afternoon, write Lilly Robins and Tymoteusz Maznica
Parents and carers in year 4 were treated to "fun and excitement" this afternoon at the year group open afternoon.
Year 4 invited adults in to learn all about the Egyptians, which they have been studying this module.
The highlight of the afternoon was creating their own villains after they read the book Pharoah's Fate, a mystery story which the children have spent the last three weeks unpicking.
Children have also been learning all about the pyramids, the Pharoahs and the Valley of the Queen and Kings.
One set of excited parents, Krzystof and Marzena Maznica exclaimed: "The Lesson was very fun", while another, Linda Robins, proclaimed "it is fun and exciting, it is very creative."
Beata Gabinski added:"It was very exciting."