Year 2 children show parents how to live like a Victorian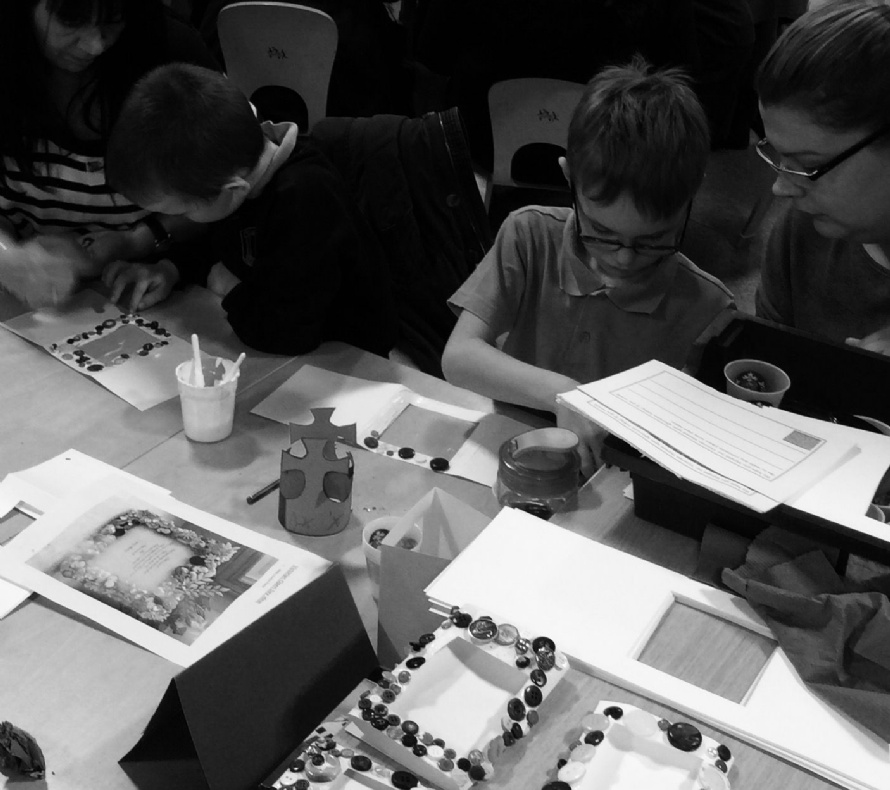 Parents educated and entertained Victorian style, writes Kyle Arden
This afternoon (Thursday 19th January) Year 2 relived the Victorian times.
Parents and carers were invited in for the year group open afternoon, which revolved around the current topic of Victorians.
The children helped their parents through a number of activities, such as creating life paintings inspired by William Henry Hunt and creating and decorating crowns.
Another activity they did was making a Thaumatrope, which Year 2 pupil Demi explained "a Thaumatrope is a popular Victorian toy."
Jasmine, another pupil said: "We are decorating frames with buttons and lots of glue."
Year 2 teacher Mrs Creeth told us: "Children are reliving the Victorian times!"