Priory Witham explodes into 2017 with Big Bang Day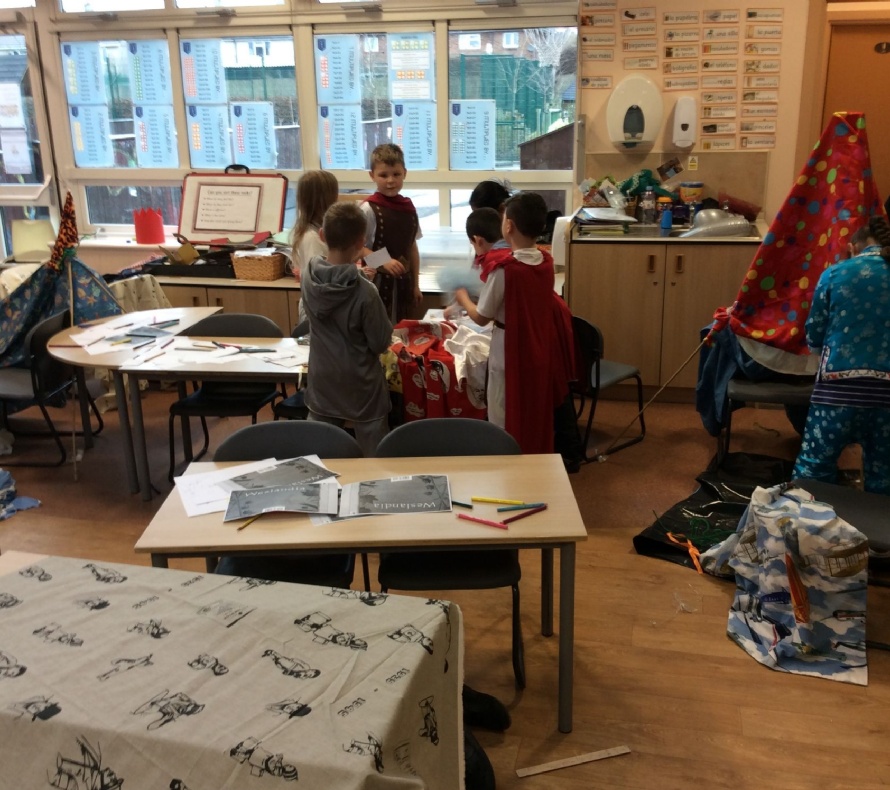 New learning introduced in style
by Kyle Arden, Joshua Mellars, Lilly Robbins, Jodie Doughty
Priory Witham Academy was awash with activity on Monday (January 9th) as the Primary school children took part in a host of Big Bang Days.
The day is arranged to introduce new learning, with all of the children from year one to six taking part in a range of activities, as well as dressing up like a historical character.
Year 5's Big Bang Day was all about Vikings, with the children attempting to discover and they had to find if the Vikings were Ruthless killers or Peaceful settlers.
Children were given Viking names such as Asa the Smelly One, Hagal the Destroyer and Leif the Oddball.
Meanwhile, in year 3, the children were learning all about the Romans and the stone age and the creation of civilisations.
The main activity during the day was to build homes which were safe out of equipment they could find around them. The children designed them and bartered with Mr Hooker in order to acquire the goods needed.
Children chose something to farm in order to barter with chickens, fish, fruit and pigs the trading tools of choice.
Year 6's Big Bang Day was "packed with excitement" according to one of the pupils. All four teachers were dressed up as historical figures and the children had to learn about the different figures.
At the end there was a vote on who was the most influential figure and Miss Daubeny, who was dressed as Josephine Butler, won.
In year 4, Egyptians were the order of the day, with all of the children coming dressed as people from the period.
Children baked flat bread and created Egyptian items of clothing such as amulets and hats. They also began an investigation into who tried to kill the pharoah - an investigation that will continue for an Egyptian decade (ten days).
Meanwhile, in Key Stage 1 Year 2 spent the day learning to live like a Victorian and Year 1 investigated castles and made their own shields.