Spotacular day at Priory Witham Academy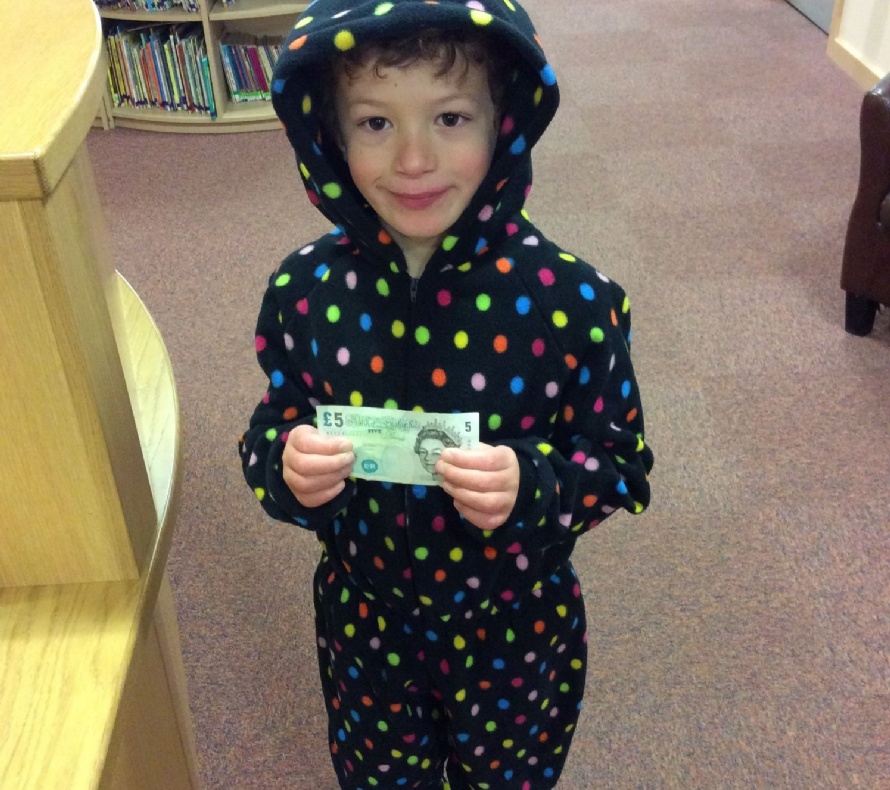 Children of Priory Witham raise nearly £300 to help those in need,
by Jodie Doughty
Today, the children of Primary Witham Academy had a spotacular day, while raising money for Children in Need.
There were spots all around as the children and adults donated money for the chance to come in covered in dots.
A total of £288.90 was raised in total.
On show were spotty socks, dotty dresses and a number of people in pyjamas! Rumour has it Mr Holmes dressed up in a spotty onesie, although this reporter found no visual evidence of this.
Each year on Children in Need, the school dresses up to raise money for charity, an event that is loved by all.
People went around the school collecting in money for the children with Caiden Greaves (pictured) in 3AHO donating a large amount of his pocket money. Miss Lyon, who organised the day, said: "It shows that he has really thought about what today is for."