Delivering hope and help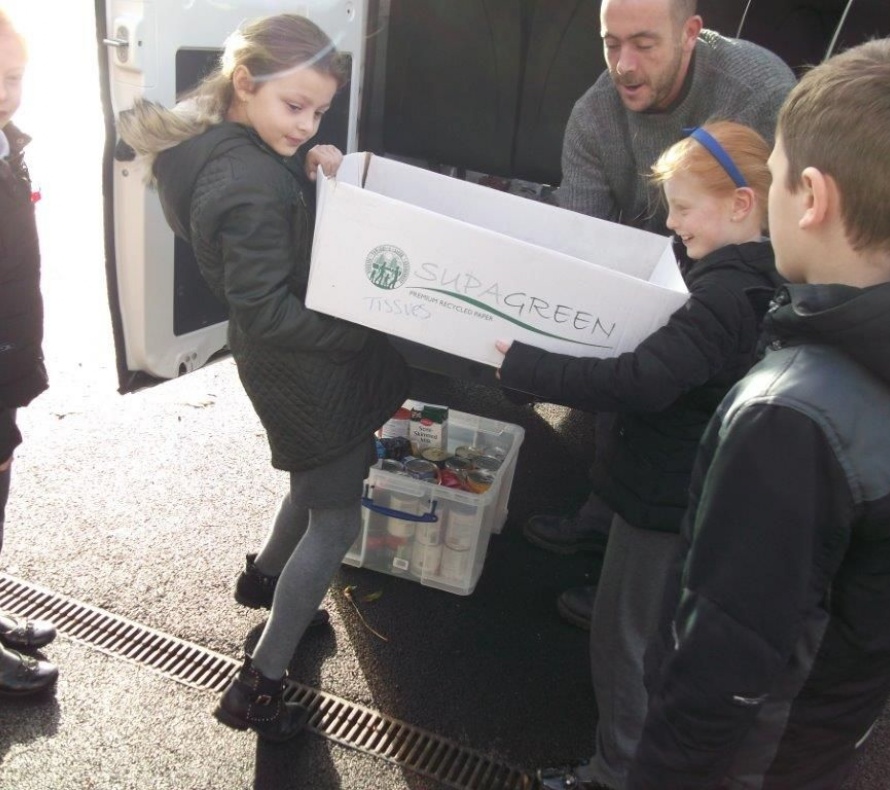 Year 4 children deliver harvest food collection to local food bank
Today, children from year four delivered food collected by the children of Primary Witham Academy to a food bank.
Children from across the school brought the food in for the Harvest Festival last month, to help those that need it more than themselves.
The food was taken by the children in a van and delivered to a food bank where families that need support can collect the food to help them.
Food collected included food in tins, bags, boxes, bottles and jars.
Sheila at the Food Bank told our reporters that she was so impressed with what the children had donated.
She said: "Wow, what a lot of food. This food will feed a lot of people.
"Thank you so much for all of this food. You must have worked hard to get so much food."
By Grace Rookledge and Kaden Challis