Remembrance Day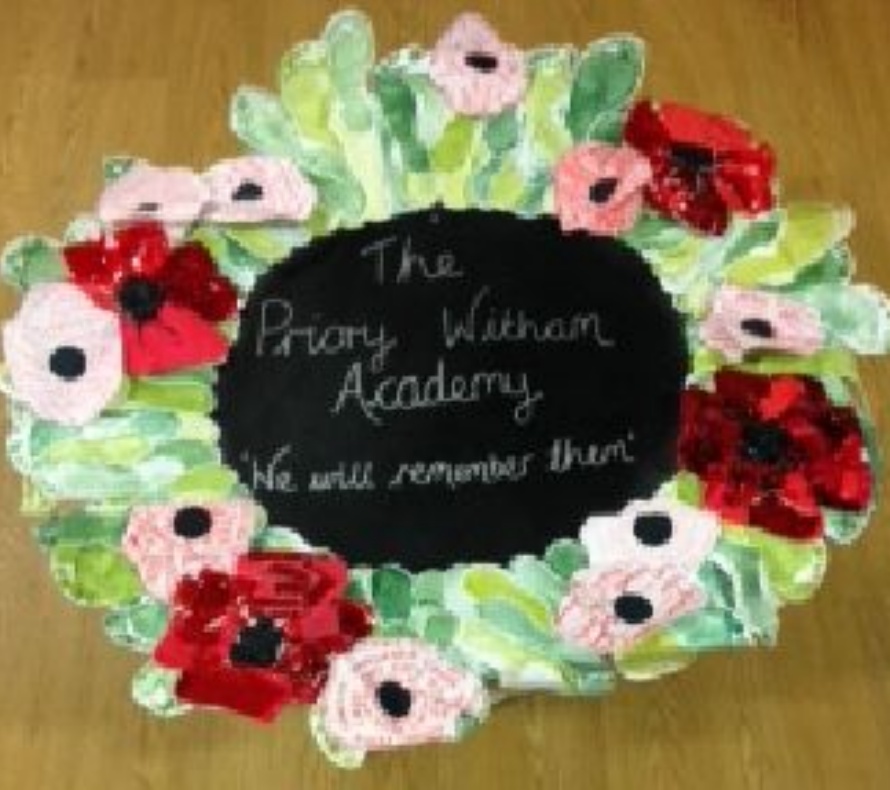 By the Primary Journalists
Grace Rookledge, Lilly Robbins, Josh Mellars, Kyle Arden, Caitlin Finch, Chloe Dent and Caden Challis
This morning (Friday 11th of November) the children and adults of Priory Witham Academy paid their respects to the people that have sacrificed their lives during war.
Classrooms and assemblies were full of poppies and tears during the many Remembrance Day events of the day.
The primary children took part in an assembly in which the Last Post was played and they reflected on the events of the past.
A minute's silence was held at 11am in line with the rest of the country, to commemorate the end of World War I.
Children remembered the soldiers who had fought bravely in the war but had sadly died.
The school remembrance Team said poems about the soldiers who risked their lives to protect us.
The Remembrance Team, led by Miss Lyon, were Maisie Harrison, Codan Canady, Kai Sawyer, Lily Rose, Riley Forde, Katy Garner, Lilli Anna Durose, Logan Tinker, Charli Bradshaw, Ferne Deyong .
By the Primary Journalists
Grace Rookledge, Lilly Robbins, Josh Mellars, Kyle Arden, Caitlin Finch, Chloe Dent and Caden Challis