Year 6 Assembly - 10th November 2016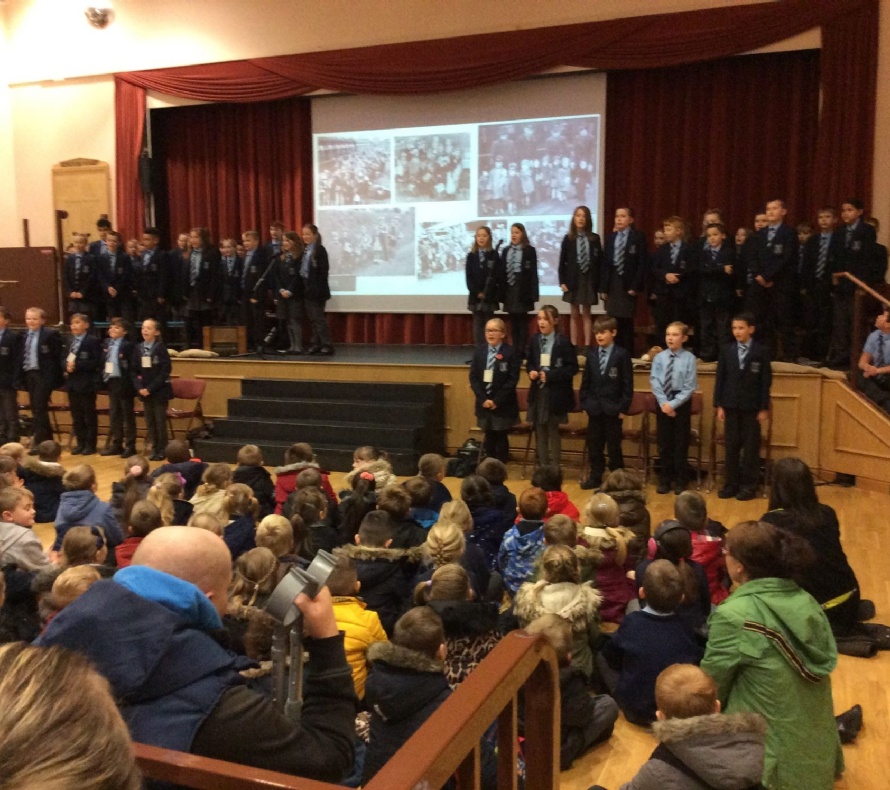 Year 6 Assembly by Jodie Doughty
Today (Thursday 10th November 2016) year 6 educated their fellow students, as well as parents, with an exciting assembly about women during World War II.
Children sang songs from the war and read war poetry, including some magnificent poems written by the year six children.
Neville Chamberlain's famous speech announcing that Britain was at war with Germany was also played to give a feel of life in 1939.
To help the younger children understand what it was like for women and children at war, some of the year six children did freeze frames showing what life was like at the time.
They used lots of props and had fun acting out different scenes. The children had fun singing the songs.
By Jodie Doughty.