Year 12 Charity Fund Raising Event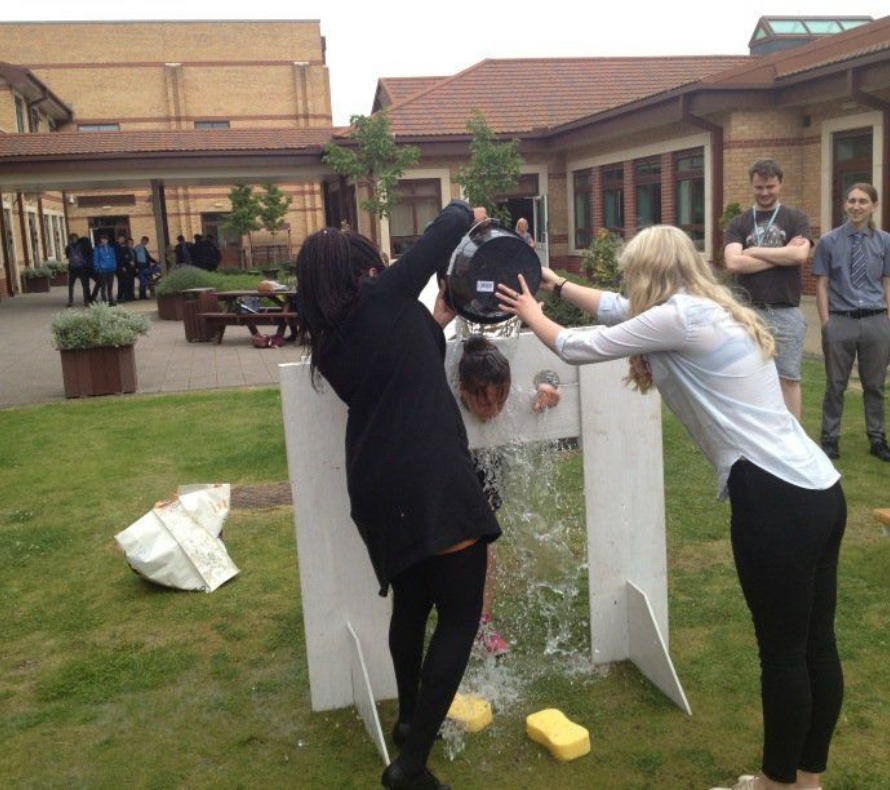 The Year 12 Money and Finance group had to organise a charity fund raising event for their course.
We voted for The Brain Tumour Charity because some of us have had personal experiences with this condition and we thought it would be a very worthwhile charity to support. After discussion of various options we decided to have a "Cake and Biscuit Bake", "Bags of Sweets", "Guess the Name of the Dog Competition" and "Sponge the Teacher" to raise funds.
It was fun buying the ingredients, baking the cakes and especially decorating. We had a few extra helpers as we are only a small group. It was very successful, we sold nearly all of the cakes and biscuits and sold out of the sweets bags! The "Guess the Name of the Dog Competition" sold very well and the winner was Isabella Shaw from Year 6.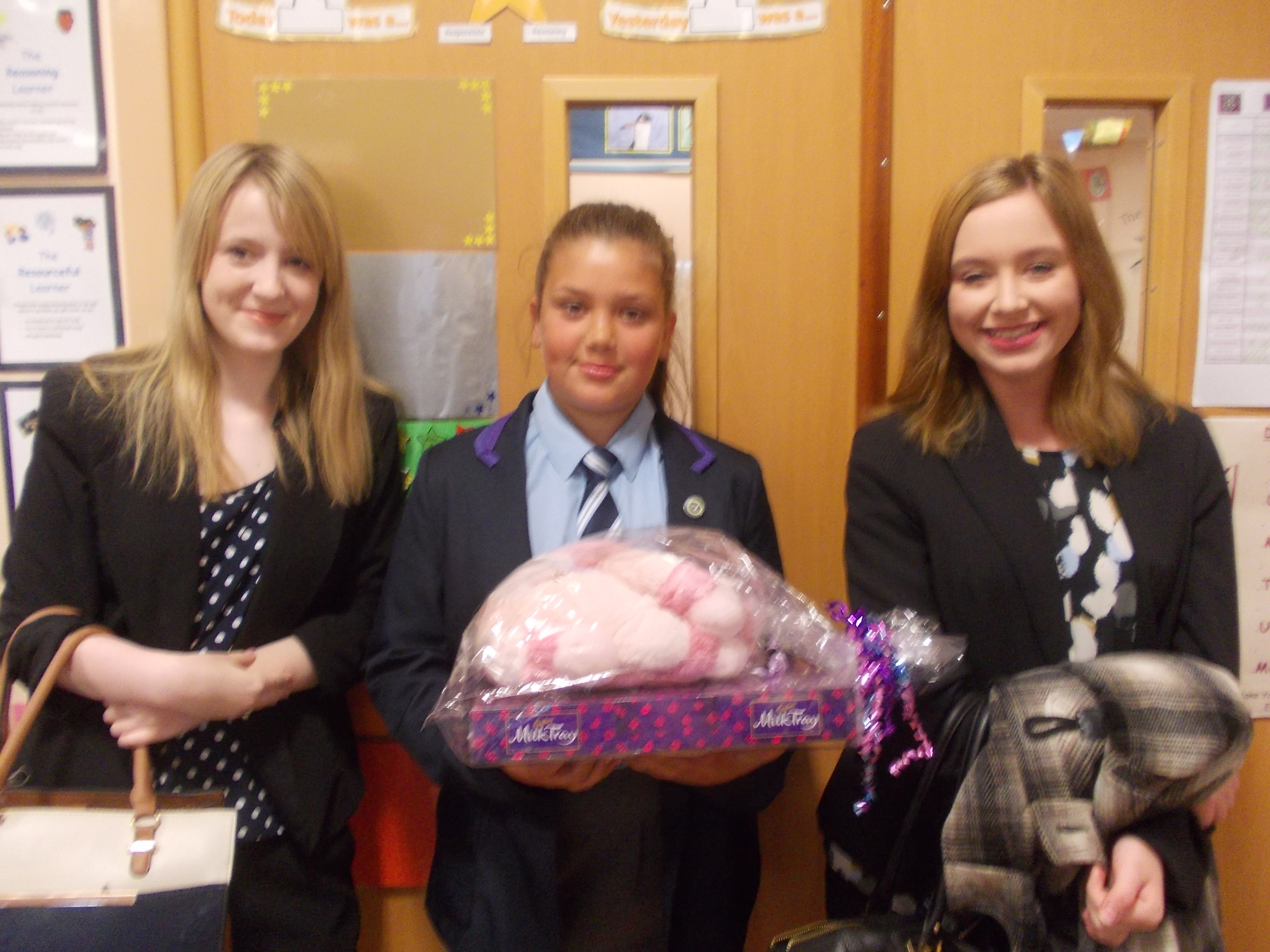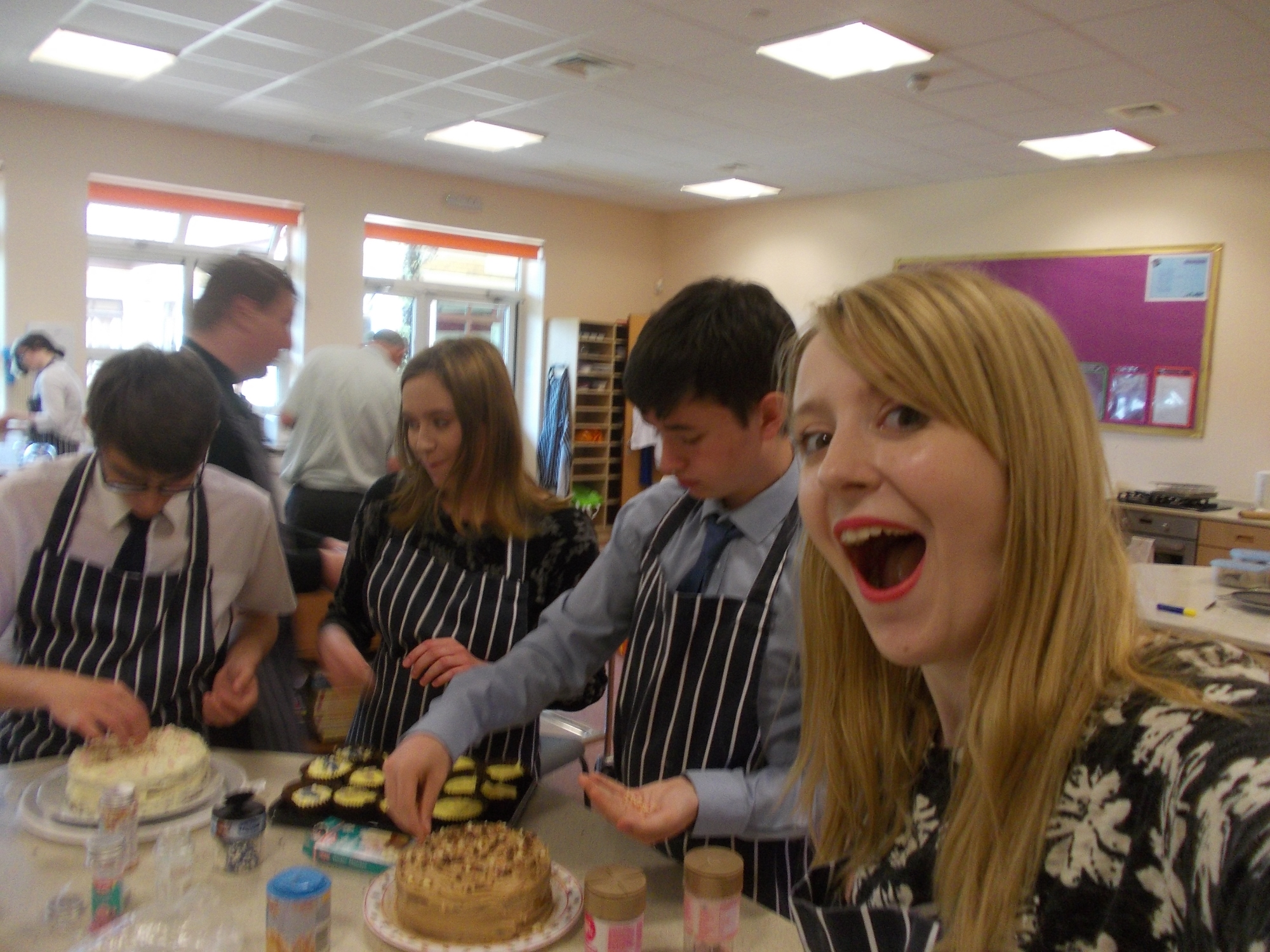 The best fun was "Sponge the Teacher" where everyone had a lot of laughs and paid to tip "buckets" over the poor teachers! It proved to be a great money raiser.
We really enjoyed doing this Unit and we also felt good about helping others and raised £158.30.
By Kerrian, Bailey and Bethany Jade Jackson