Year 4 and 5 Football Tournament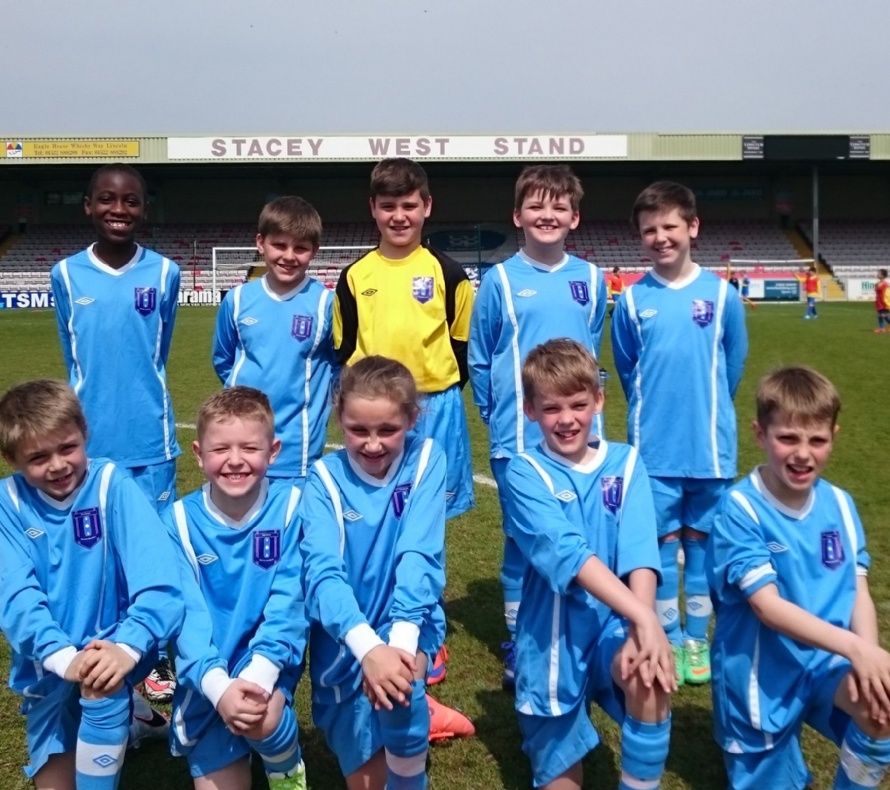 On Friday 9th May, 10 Pupils from Year 4 and 5 took part in a 7-a-side football tournament at Lincoln City Football Club.
The children had never played together as team before but acquitted themselves really well, considering it was such a long, hot, tiring but enjoyable day. The team won one of their games 2- 0 and scored one other goal. The goal scorers for Witham were Sam Dhliwayo (Yr4), who scored two and Ben Drysdale (Yr5), who scored 1. All the pupils had a great time and are looking forward to playing as a team again in the future.
Many thanks to the parents who came and supported the team throughout the day.
Well done to all the members of the team, who were: Dale Green, Lilly-Ann Wright, Sam Dhliwayo, Kyle Arden, Zac Snell, Kai Sawyer, Casey Cooke & Kamil Cencik (Yr4), and Bend Drysdale & Teejay Dennis (Yr5).