Music Concert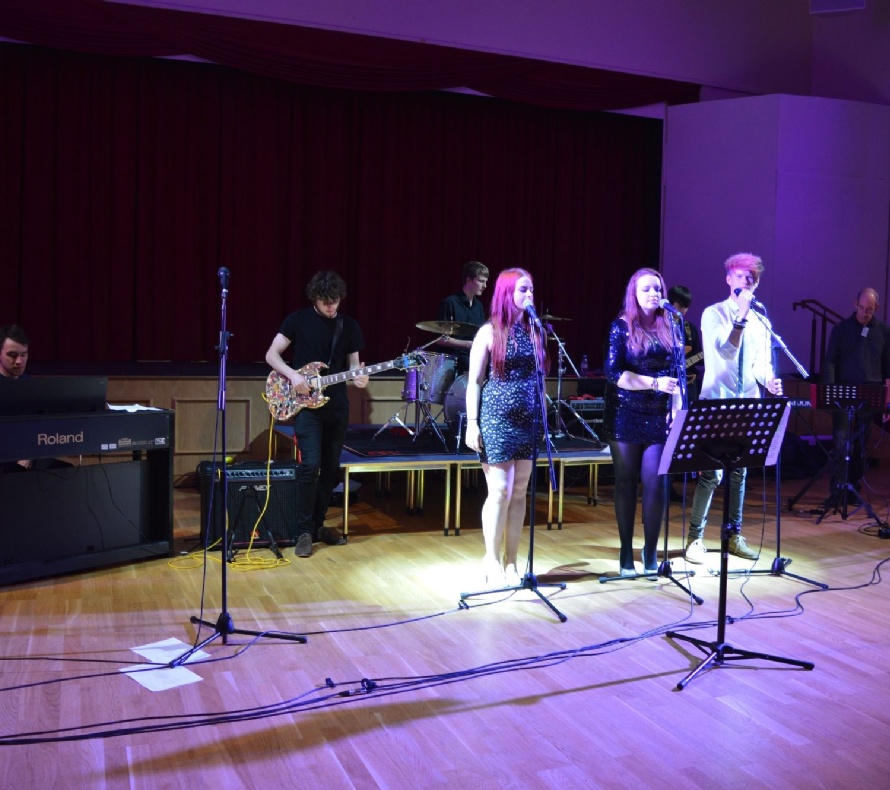 On Thursday 12th May, Year 2 BTEC Music students from Lincoln College performed their course end concert here at The Priory Witham Academy.
As part of their final project, they have to choose a set list and then perform a concert style gig to an audience.
Hosted by Dave Mallett, one of the music lecturers at the college, who recently filled in as Musical Director for our school panto Return To Wonderland, they entertained around 70 Witham students from year 5 to year 13.
The gig was a great success and went down a storm with our students who were not only thoroughly impressed, but also inspired by the confidence of the music students. It also provided our in house Year 12 and 13 Production Arts students with an opportunity to provide technical support and put into practice the skills they have been learning on the course since September. The college students complimented us on our professionalism and Dave Mallett expressed a desire for a repeat of the experience next year and hopefully for future years too.