Multiskills Festival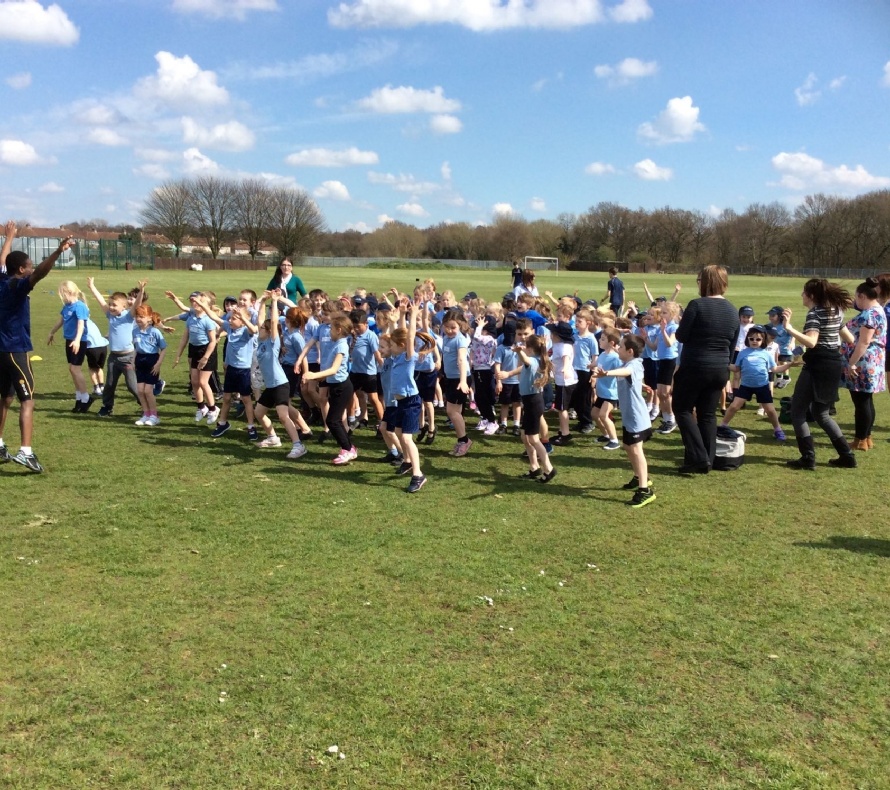 KS1 students enjoyed the sunshine while taking part in the Multiskills festival
On Wednesday 13th April two of our Year 13 PE students Farouk Adu and Kyle Lees delivered a multi-skills festival to all of our Year 1 and 2 pupils as part of their BTEC Sport module in which they had to plan and deliver a sporting event.
Kyle and Farouk had spent a lot of time and effort both in lessons as well as in their spare time organising this event, choosing appropriate activities, making station cards and a running order of the event to ensure that it all ran smoothly. Fortunately they were blessed with good weather on the day which meant that the festival ran smoothly and was thoroughly enjoyed by all those involved.
Parents were invited to come along and watch their child participate in the festival with numerous amounts of positive feedback coming from this, as well as from the staff and students who were also taking part. It was an absolute delight to see so many young children out on the field taking part in sport as part of an event that older students from the Academy had designed. Success in this event has resulted in those pupils gaining vast amounts of confidence in their own ability to plan and run such an event.