The Priory Nursery awarded the IQM Award
"A wonderful approach where the children can express their wishes and make a choice during Key person time,"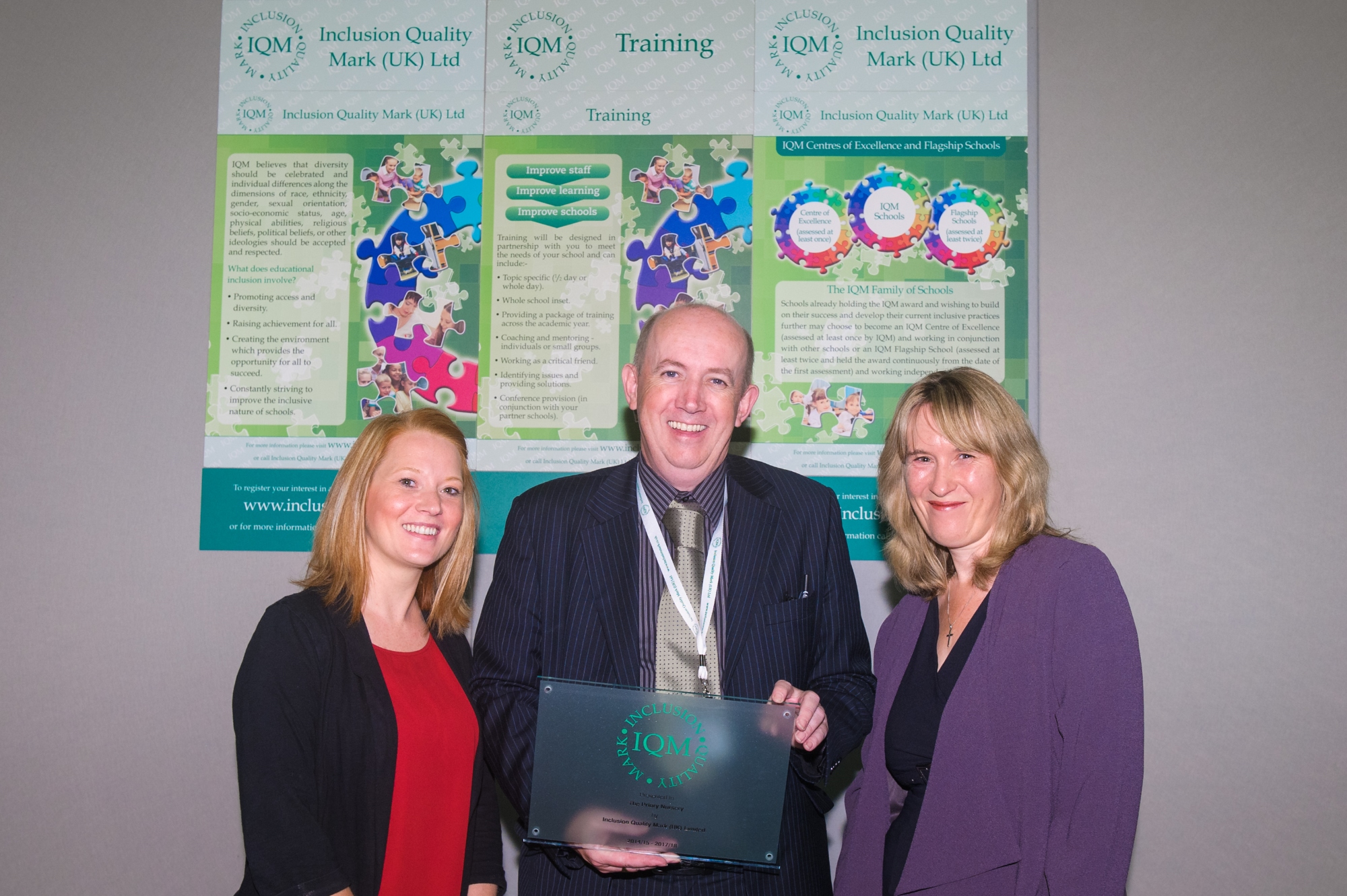 Through the Quality Assurance Award The Priory Nursery was assessed in eight areas relating to Inclusion.
The Inclusion Values and Practice of the Setting

The Learning Environment, Resources and ICT

Learner Attitudes, Values and Personal Development

Learner Progress and the Impact on Learning

Learning and Teaching

Parents, Carers and Guardians

Internal Management and External Accountability/Support

The Setting in the Community
We had to provide an assessor with evidence and be able to demonstrate quality provision within all of these areas in order to achieve our award.
Our assessor, Louise Whitwell, visited the nursery on the 22nd April 2015 and we went to London to receive our award on the 22nd September 2015.
The feedback we received included the comments:
"The setting is very welcoming and has a calm atmosphere. It was clear that families are valued as they are greeted positively on entering the setting."
"Inclusion permeates throughout the setting"
"Each practitioner has a clear role and actively engages with the children at all times of the sessions either supporting/leading an activity or developing the children's child initiated play."
"The SENDCO oversees and positively leads inclusive practice however this is part and parcel of everyday practice."
"a wonderful approach where the children can express their wishes and make a choice during Key person time,"