BLAST OFF for post-school rocket show!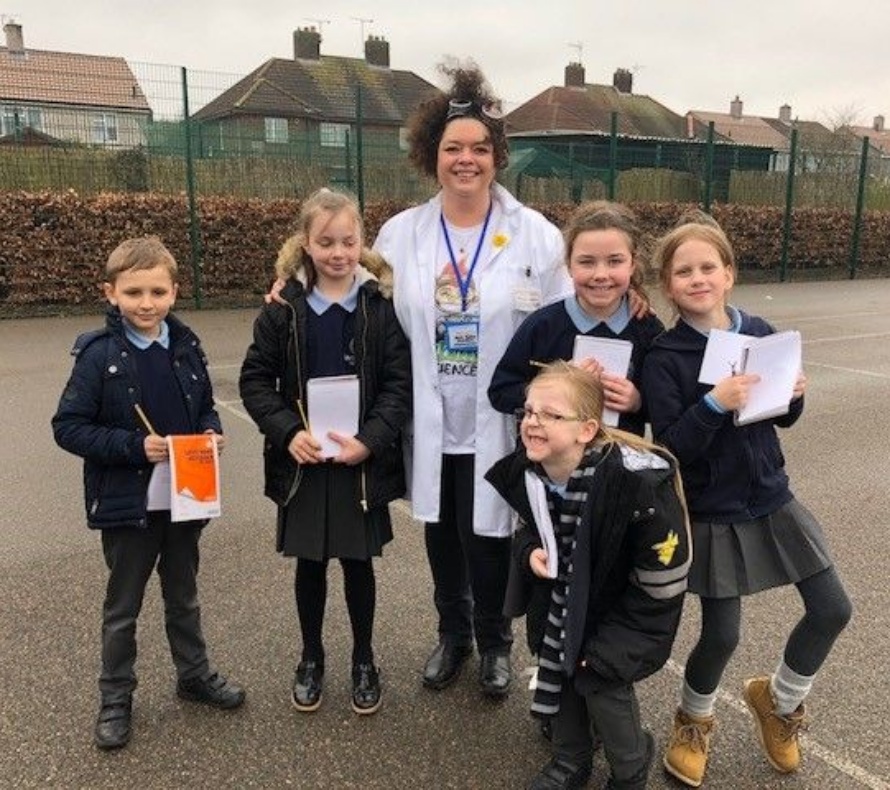 Magnetic Maria shows how to make rockets, writes Faith Etches and Amanda Kalnina
Children and adults were wowed at the end of the school day today thanks to an amazing rocket display by scientist Magnetic Maria.
This was no fireworks display, however, as Maria used every day items in order to put her display together.
Highlight of the show was the lemonade bottle, which was fired into the garden of obne of the neighbouring houses - leading to "woos" and "aahs" from the crowd.
The other rockets included a sausage balloon another and abnother used the same lemonade bottle fired into the garden, which fired a lemondae fountainhigh into the night sky.
One pupil said: "It was crazy, we had to stand back!"
After her spectacular performance, Magnetic Maria told us: "I wish that children around the world will save the world with breath-taking science."